After downloading the plugin, it automatically registers itself in Autodesk 3DS, and adds the new top level menu SimLab with SketchUp Exporter sub menu. The user will be able to export SketchUp files by clicking the menu SimLab -> SketchUp Exporter -> Export Sketchup File.
The DWF Publish Options dialog will appear, click Ok for the Export window to open.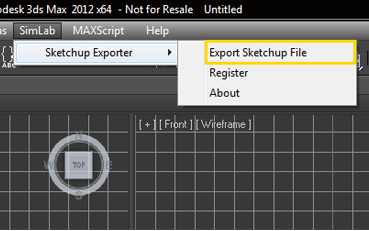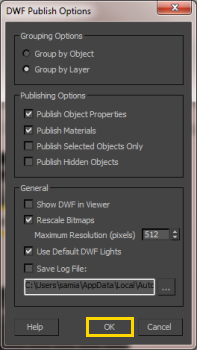 Select the name and location for the exported '*.zim' file, and click Save. The exported '*.skp' file is readable by SketchUp 7and 8.