After downloading the plugin, it automatically registers itself in Autodesk 3DS, and adds the new top level menu SimLab with PDF Importer sub menu. The user will be able to import 3D PDF files by clicking the menu SimLab -> PDF Importer -> Import PDF File..
The Import window will open, select 3D PDF as the file type to be imported, then browse to the file folder and open it.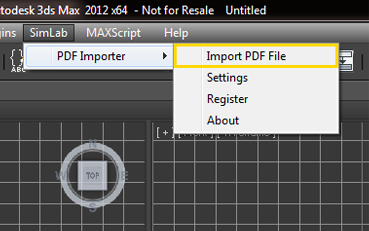 The imported 3D PDF files can be edited inside 3ds Max.